Configuring SpyAgent's FTP Delivery
Step 1:
Click on the "General" button on SpyAgent's Interface. Then click on the "FTP Delivery" tab to get the FTP configuration screen shown below. Enter in your FTP host, username, and password.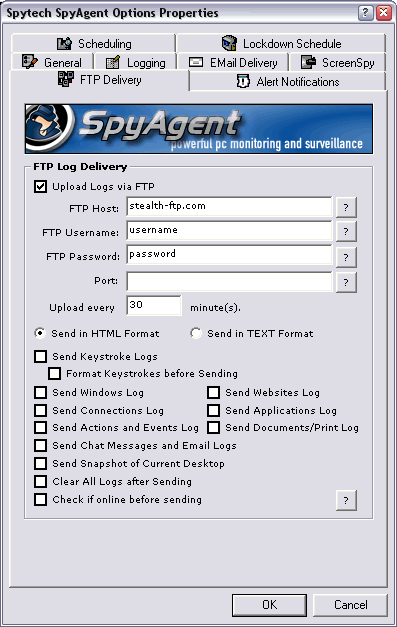 Step 2:
Enter your FTP Port. If using the Stealth FTP Service this will be 2000. Otherwise the default FTP port is 21.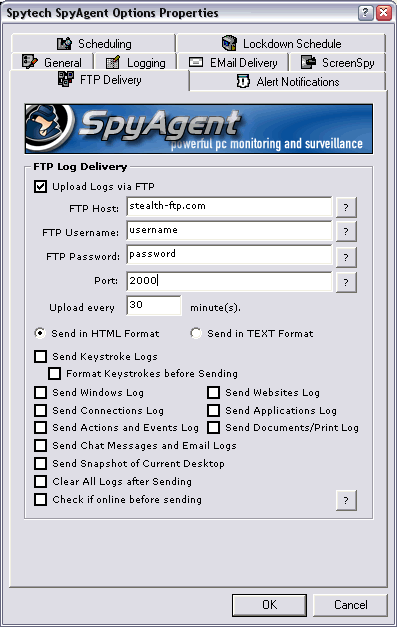 Step 3:
Configure the log delivery options, as desired. Click "OK" to save all your settings.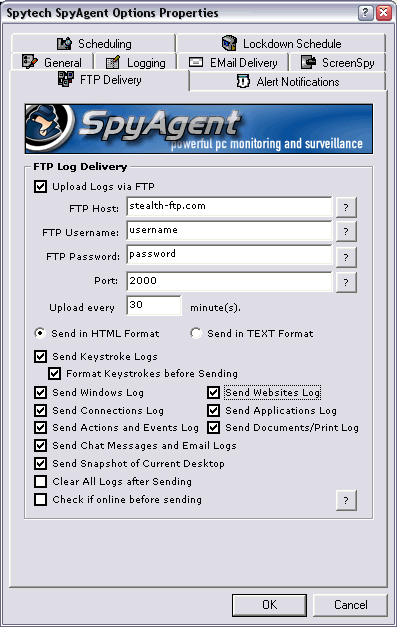 Step 4:
Click on the "Options" button on SpyAgent's interface - choose "Test FTP Log Delivery" to test your FTP settings. If everything is correct you will receive a sample log in your FTP account directory.