Configuring SpyAgent to monitor all users except myself
Step 1:
Click on the "General" button on SpyAgent's interface. You will get the below window. Click on the "Load SpyAgent on Windows Startup for all..." option button. A new window will appear, as shown in step 2.
Step 2:
This screen will allow you to configure the username filtering you will need to use for this how-to. Click on "Enable Username Filtering" to enable username filtering. Usernames added to this list WILL be monitored. Usernames NOT added are NOT logged. Now click on "Add Username" to add a username to the list, as shown in step 3.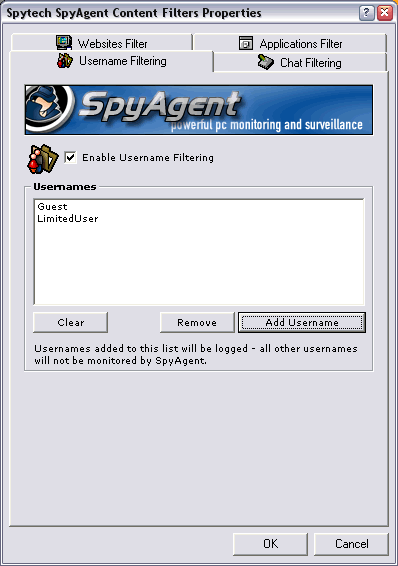 Step 3:
Enter a username that you want SpyAgent to monitor. This username must be an actual Windows username (i.e.: the actual username you login Windows under). This should not be an email address, or chat messenger screename. Click "OK" to add the username. Repeat steps 2 and 3 until you add all the users that you want SpyAgent to log.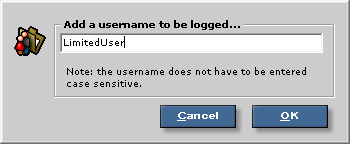 Step 4 (optional "shortcut"):
If you do not want to go through the username filtering setup you can simply cancel the username filtering window that appears in Step 2. When you login to your Windows account simply stop SpyAgent manually (by using the hotkeys, or nostealth.exe included with the software). Exit SpyAgent after you have stopped monitoring.