Welcome to Keystroke Spy!



1. Getting Started



2. Installation



3. Uninstall



4. Monitoring



5. Viewing Activity



6. General Settings



7. Screenshot Logging



8. Email Delivery



9. Keystroke Alerts



10. Program Filtering



11. Stealth Hotkey



12. Licensing and Pricing



13. Troubleshooting


Monitoring with Keystroke Spy
---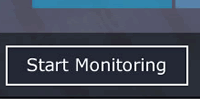 To Start Monitoring in Keystroke Spy's client, simply click the 'Start Monitoring' button - then enter your Keystroke Spy password.

To access the client when it is in stealth mode, simply press your hotkey combination - by default the hotkey combination is CONTROL+COMMAND+SHIFT+M - you will then be prompted for your password.
After entering your password you will back at Keystroke Spy's main interface - press 'Start Monitoring' to enter back into monitoring mode.

To stop monitoring press 'Stop Monitoring' if you are not in stealth mode.