Invisibly record and log everything that users type on your computer, and more.
Comprehensive Keylogging
Capture everything users type, from app and web passwords to emails and social messaging.
Application Keystrokes
Log what users type in various applications, with logs categorized by application and window title.
Website Usage & Searches
Record all website visits, form data typed into websites, web searches, and more.
Linked Screenshots
View screenshots captured when keystrokes were recorded so you can actually see what the user was doing.
Social, Emails & Chats
Track keystrokes typed in all social networks and platforms, email messages, and chat sessions.
File & Document Usage
Record keystrokes typed in files and documents being used by users of your computer.
Invisible Stealth Mode
Our keylogger runs invisibly in the background without users knowing, while using minimal resources.
Password Protected
Password protected so only you can control monitoring and view recorded activities.
Encrypted and Invisible Logs
Log files are encrypted and invisible to prevent unauthorized viewing.
Remote Viewing via Cloud
View all recorded keystrokes via our secure cloud dashboard. Keystrokes are encrypted during transmission for complete security.
Real-time Keyword Alerts
Receive alerts instantly via email, text/sms, or your cloud dashboard when unwanted keystrokes and phrases are typed by the user.
Block Keystroke Phrases
Prevent users from typing specific keywords and phrases, such as addresses, phone numbers, and other sensitive information.
Our #1 Windows Computer Monitoring Software and Best Keylogger for 23+ Years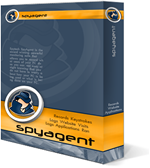 SpyAgent
The number one solution for computer monitoring and keylogging needs, SpyAgent logs all keystrokes typed, application usage, windows used, websites visited, internet connections, emails sent and received, chat conversations, file usage, mic audio, webcam captures, and even screenshots. SpyAgent can send activity reports to you via email or store them in the cloud, and it also can filter websites and applications from being viewed on your PC!

SpyAgent can run in total stealth and has a the most robust feature-set available on the market - all accessible from an easy to use interface.



| | | | | | |
| --- | --- | --- | --- | --- | --- |
| Keystroke Logging | Application Usage | Website Visits & Searches | Screenshot Capturing | Social Network Activity | Email & Chat Activity |
| File Usage & Transfers | Computer Usage | Stealth Operation | Email Log Delivery | Graphical Reports | Real-time Alerts |
Cloud-based Computer Monitoring Software and Keylogger - Monitor Your Computer from Anywhere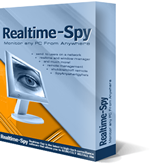 Realtime-Spy
Realtime-Spy is the latest in cutting-edge computer monitoring keylogger technology that allows you to monitor YOUR PC or MAC from ANYWHERE. Realtime-Spy for PC and MAC is remotely deployable (no physical installation needed), and its activity logs and keystroke logs are accessible from anywhere - regardless if the remote computer is online or not.

Once installed, Realtime-Spy monitors the remote PC or MAC device in total stealth, and cloaks itself to avoid being detected. Monitors keystrokes, website visits, windows viewed, and more! Realtime-Spy is the best keylogger for remote monitoring.
| | | | | | |
| --- | --- | --- | --- | --- | --- |
| Real-time Cloud-based Monitoring | Remotely Installable | Keystroke Logging | Application Usage | Website Visits & Searches | Screenshot Capturing |
| Social Networks | Email & Chats | File Usage | Computer Usage | Stealth Operation | Graphical Reports |
Keylogging and Screenshot Capturing Software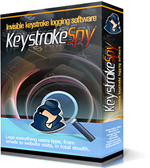 Keystroke Spy
Keystroke Spy is a cost-effective keylogger solution that allows you to easily, and efficiently log what your PC and Mac users are doing. Keystroke Spy is a powerful tool that can log every keystroke users type and capture screenshots of all activities . Keystroke Spy can run in total stealth, email you when specific keywords are typed, deliver activity logs via email, link screenshots with keystroke logs, and can even be set to only log keystrokes typed in specific applications and windows.


| | | | | |
| --- | --- | --- | --- | --- |
| Keystroke Logging | Screenshot Capturing | Stealth Operation | Email Log Delivery | Real-time Alerts |