See All Keystrokes They Type
Reveals all Website Visits
Records all Online Searches Performed
See What Programs and Apps They Use
Monitors Social Networking Behaviors
Tracks all File Usage and Printing
Records Online Chat Conversations
Logs Windows Opened and Mouse Clicks
See Every Email They Send and Receive
Logs Internet Traffic Data and Connections
Find out What they Upload and Download
Check How Active (or Inactive) Users Are
Uncovers Secret User Passwords


View Logs Remotely Via Email or FTP
See Everything with Screenshot Recording
Easy Slideshow Screenshot Playback
Capture Webcam and Microphone Activity
View Most Common Behaviors with One Click
Creates Graphical Top 10 Activity Reports
Blocks Unwanted Websites, Apps, and Chats
Receive Instant Behavior Alerts via Email
Quick Log Viewing, Searching, and Filtering
Cloud Access to Settings and Log Delivery
Activity Triggered Smart Logging
Disables Spyware Detectors
Runs in TOTAL STEALTH!
Logs Keystrokes Typed
Logs Websites and Online Searches
Logs Applications Opened and Closed
Logs Internet Connections Made
Logs Files Opened and Printed
Logs Chat Conversations
Logs Windows Opened and Mouse Clicks
Logs Email Sent and Received
Logs Internet Traffic Data
Logs Files Uploaded and Downloaded
Logs User Total Active/Idle Times
Logs Webcam Captures
Logs Screenshots and Microphone Audio
One-click Popular Activities Overview
Comprehensive Activity Reports
Top 10 Applications Used Report
Top 10 Websites Visited Report
Top 10 Online Searches Report
Top 10 Files Used Report
Top 10 File Transfers Report
Top 10 Chatters Report
Top 10 Email Senders Report
Top 10 Email Recipients Report
Top 10 Active Users Report
Top 10 Inactive/Idle Users Report
Blocks Unwanted Websites
Blocks Specified Programs and Games
Blocks Chat Messenger Usage
Activity Triggered Logging
Instant Behavior Alerts via Email
Blocks Adult Web Content
Blocks Websites by Category
Adjustable Web Filtering Sensitivity

Runs in an Invisible Stealth Mode
Password Protected Monitoring
Built-In Log File Encryption
Disables Common Spyware Detectors
Backdates Log Files
Keeps Log Files Hidden and Invisible
Log Time Scheduling
Computer Lockdown Scheduling
Stops Logging when Users are Idle
Optional Configurable Warning Screen
Configurable "Self-Destruct" Removal
Automatic Log Archiving and Clearing
Installs in Less than a Minute
Easy-to-use Graphical Interface
One-click Access to Logs and Reports
One-click Access to Activities Overview
Easy Configuration Setup Wizard
Built-In Powerful Log Viewers
Slideshow Viewer for Screenshots
Log Cross-Referencing and Searching
Cloud Access to Settings and Log Delivery
Ability to Filter Logs by Date and User
Extensive Help Documentation
Built-In Help and Usage Tips
Learn the Truth - Put your Mind at Ease!
Is your child looking at pornography or undesirable content when you are not home? Why is everything on your employee's computer desktop always minimized when you walk by?
Protect Your Family!
Are you concerned with who your child or spouse is talking to on social websites, email, or chat services? Are they giving out personal information to strangers? Keep a watchful eye on them with SpyAgent.
Secure Your Computer and Information!
Are you worried about others using your computer while you are gone? Are others accessing your files and going through your things? Find out and put a stop to it today.



Logs Skype, ICQ, Yahoo, AOL/AIM, All Popular Web-Browsers, MySpace, Facebook, Emails and Webmail, and much more! Windows 10 Ready!
Defeats Microsoft™ Windows Defender and other popular Spyware Detectors
TopTenReviews Rates SpyAgent as 2010-2017's #1 Computer Monitoring Software!


"Spytech SpyAgent was propelled to the top of our rankings because of its numerous and enriched features. The number two and three ranked products lack the comprehensive functionality of Spytech SpyAgent. SpyAgent runs as a background process and does not drain system resources. The User Interface (UI) provides a highly organized and easy to navigate portal for the management of the application's numerous features. The application is a reliable and surprisingly affordable tool for both home and business users."




SpyAgent Ranked #1 at Keylogger.Org - Leading Reviewers of Monitoring Software!


"I bought this one because it is ranked #1 and am happy with the purchase. It monitors all the things I need - browsers, chats, emails, inactivity time. Spent very little time to configure the logging and log-sending to my email. Will see what else it can do, but until now it seems to be a good one. " - User Review @ Keylogger.Org




Top Five Advisor Rates SpyAgent as the #1 Computer Monitoring Software Since 2012!
"SpyAgent is, by far, the best spy software around. Practically everything you'd ever need from a spy software is offered by SpyAgent. Its features are all ranked high thus it's given numerous awards for being the most powerful computer spy software. There are numerous reasons why you must choose SpyAgent spy software as you really can't beat what is the best in the market today. It also continues to improve its features with updates that will help maintain its highest quality of service for all of your computer spying needs."





5-Star Reviewed & Most Downloaded Monitoring App on SnapFiles 10 Years Running!
"I just installed this software to give it a "test spin" and as a retired cop I recommend that all parents with teenagers take a hard look at it. One thinks of the recent story in the news of a very young female who ran off and was apprehended in Jordan after meeting someone in a chat room. It's scary and this program appears to solve the problem because the parent is going to know what their child is up to. In my mind it's well worth the money spent to regain control of the home computer and I would add that the people who designed this software know their trade. On my personal site I've just posted an entry about the program and I recommend it if a parent is at all worried." - User Review @ SnapFiles.com




The ONLY Data Doctors APPROVED Computer Monitoring Solution!


"Fortunately, several programmers that must have kids of their own have created 'parental spy software'. I downloaded and tested many programs and came up with one that seems to have some real merit. It's called SpyAgent from Spytech Software" - Ken Colburn, Founder of Data Doctors



| | |
| --- | --- |
| | |

Try SpyAgent Stealth Edition for OPTIMAL STEALTH!


Turn SpyAgent into a REMOTE MONITORING SOLUTION!


View some of our Customer Testimonials!
SpyAgent's Product Categories: Computer Monitoring, Keystroke Logger, Internet Monitoring,
Content Filter, Employee Monitoring, Spy Software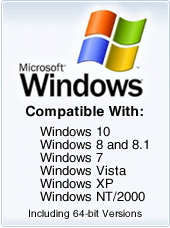 "Love your product. Wanted you to know that I tried 6 different software packages for my home PC and yours is absolutely the best. I have already recommended it to 3 other people who were looking for such a product. The interface is amazingly easy and intuitive, the data which is captured far exceeded my expectations and is extremely easy to retrieve."

User Testimonials

Why Spytech?