Do you suspect your spouse is cheating on you? Do they have an addiction to pornography? Have you noticed a change in their behavior around you and your family? A cheating spouse is not an uncommon thing in today's connected world.
Only 46% of men believe that online affairs are adultery. (DivorceMag)


Up to 37% of men and 22% of women admit to having affairs. Researchers think the vast majority of the millions of people who visit chat rooms, have multiple "special friends". (Dr. Bob Lanier, askbob.com)


One-third of divorce litigation is caused by online affairs. (The Fortino Group)


Approximately 70% of time on-line is spent in chatrooms or sending e-mail; of these interactions, the vast majority are romantic in nature. (Dr. Michael Adamse, PhD., co-author of "Affairs of the Net: The Cybershrinks' Guide to Online Relationships")

Our computer monitoring software can be used to help instill and reinforce trust in your marriage.
Our spouse monitoring software can be installed onto your computer and can quickly detect and give you the peace of mind that your spouse is remaining faithful to you. Our software should be used by couples that have a mutual agreement and understanding to using our computer monitoring software to reinforce trust and faithfulness in their marriage.
Our monitoring software can also be used to help spouses with a pornography addiction by holding them accountable as they strive to recover from their addiction. The monitoring spouse can use our software to keep accurate website usage logs so that the monitored partner knows that if they stray their significant other will know. Instant email alerts and reports can be used for remote spousal accountability.
Our computer monitoring software can log and record what your spouse types, who they talk to, what websites they visit, software titles they run, emails they send and receive, and even screenshots of their actual online activities. Please be aware that it is only legal to monitor a computer you own, and that if you are monitoring a computer you do not own you must have the consent of the owner to install our monitoring software onto it. We do not condone our software to be used to monitor your spouse without their knowledge or consent.
Our #1 Computer Monitoring Software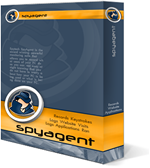 SpyAgent
The number one solution for computer monitoring and surveillance needs. SpyAgent logs all keystrokes, applications, windows, websites, internet connections, emails sent and received, chat conversations, file usage, and even screenshots. SpyAgent can send activity reports to you via email, and it also can filter websites and applications from being viewed on your PC!

SpyAgent can run in total stealth and has a the most robust feature- set available on the market - all accessible from an easy to use interface.


| | | | | | |
| --- | --- | --- | --- | --- | --- |
| Keystroke Logging | Application Usage | Website Visits & Searches | Screenshot Capturing | Social Networks | Email & Chats |
| File Usage & Transfers | Computer Usage | Stealth Operation | Email Log Delivery | Graphical Reports | Real-time Alerts |
Cloud-based Computer Monitoring - Monitor Your Computer from Anywhere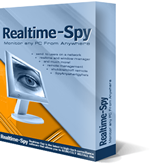 Realtime-Spy
Realtime-Spy is the latest in cutting-edge computer monitoring technology that allows you to monitor YOUR PC, MAC, or ANDROID from ANYWHERE. Realtime-Spy for PC and MAC is remotely deployable (no physical installation needed), and its activity logs are accessible from anywhere - regardless if the remote computer is online or not.

Once installed, Realtime-Spy monitors the remote PC, MAC, or ANDROID device in total stealth, and cloaks itself to avoid being detected. Monitors keystrokes, website visits, windows viewed, and more!
| | | | | | |
| --- | --- | --- | --- | --- | --- |
| Cloud-based Monitoring | Remotely Installable | Real-time Viewing | Keystroke Logging | Application Usage | Website Visits & Searches |
| Screenshot Capturing | Social Networks | Email & Chats | Computer Usage | Stealth Operation | Graphical Reports |
Keystroke Logging and Screenshot Capturing Software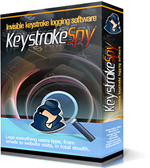 Keystroke Spy
Keystroke Spy is a cost-effective monitoring solution that allows you to easily, and efficiently log what your PC and Mac users are doing. Keystroke Spy is a powerful tool that can log every keystroke users type and capture screenshots of all activities . Keystroke Spy can run in total stealth, email you when specific keywords are typed, deliver activity logs via email, link screenshots with keystroke logs, and can even be set to only log keystrokes typed in specific applications and windows.


| | | | | |
| --- | --- | --- | --- | --- |
| Keystroke Logging | Screenshot Capturing | Stealth Operation | Email Log Delivery | Real-time Alerts |